One of the keys to finding an awesome forever home for your foster dog, in this digital age we're in, is to have great photos to post online. When a potential adopter is scrolling through a number of profiles to look for their new family member, a great well lit happy photo is more likely to catch their eye than a dark blurry photo of a scared dog. That scared looking dog may be perfectly wonderful – and perhaps that dog has wonderful words written about them! But if the photo doesn't catch their eye, the potential adopter is unlikely to read the written bio!
So here's some quick tips that should help you get great photos and help your foster dog have a better chance at finding a home!
Have a friend help you.
Trying to take photos of an active dog alone (or heck, even an old senior dog!) can be tough. Having a friend help you will be invaluable! They'll be able to hold a leash for you or dispense treats. Better yet bring two friends a long so you can have someone for each task!
Be prepared.
Come with treats. Lots of treats. And several different noisy toys. Treats help with attention and focus – and squeaky toys can help get their attention in a busy environment. Fun and different noises are great to get a potential head tilt out of them!
Get outside!
Natural light is best, flash makes for crazy eyes! Find some open shade with even light – and turn off that flash!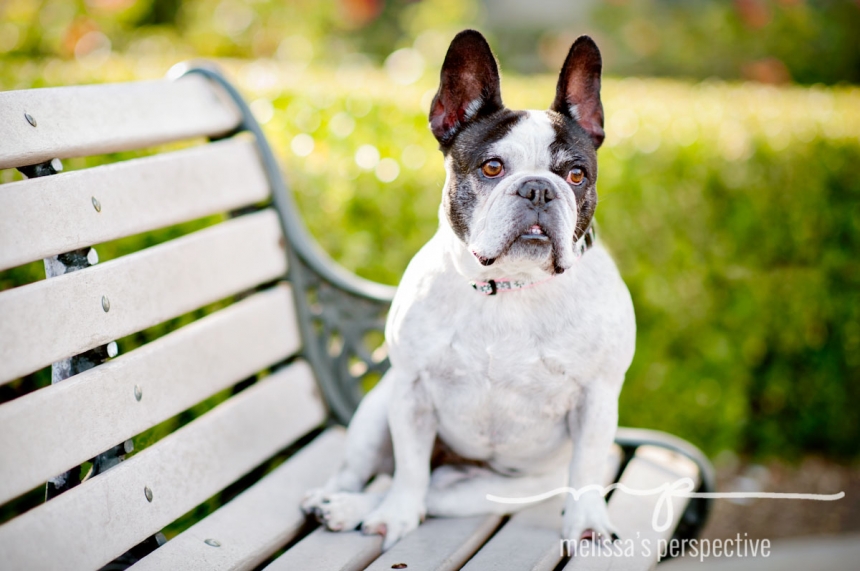 Be safe.
Have your foster dog on leash if you're in a public place! A dog on a leash is better than a lost or hurt dog!


Be patient.
Dogs can feel your energy. If you're nervous or anxious to get the photo, they'll be nervous or anxious, too. Often times the first few minutes of a shoot are just spent sniffing gear or their environment – and some of the most natural photos take place towards the end of the shoot. Let the dog become comfortable with the camera, so budget at least an hour or so for your foster photo shoot!
Add props to the photos. 
Show the pups with treats or  toys. It will help show their character and potential adopters love to see their personality show through in photos! Also, silly props are great for attention. Dogs in hats are always a hit.


Get down on the ground.
Getting on the dogs' level gives a better and more "friendly" perspective than shooting from above.



Show all angles!
This may sound silly, but as a rescuer, we want to make sure we show people exactly what they're getting themselves into especially if the dog has some quirks. No those quirks don't need to be front and center in all photos, but let's not hide them either! It's part of what makes our foster dogs so unique, so embrace them!